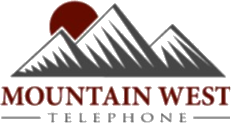 Mountain West Technology Networks: Westin Building - Seattle Data Center
Facility Details
2001 6th Ave, Seattle, WA, USA
Not Available
colocation space
Not Available
total power
11.19mi
to the nearest airport
Mountain West Technology Networks: Westin Building - Seattle Data Center
Mountain West Technology Networks Westin Building - Seattle Data Center is located at 2001 6th Ave, Seattle, WA, USA. The gross building size for this location has not been provided. The gross colocation space is not available for this data center. No power information has been offered for this location. We found 44 data center locations within 50 miles of this facility. No certifications are specified for this location.
---
One of the leading interconnection facilities in the United States located in Seattle, Washington. The Westin Building is considered by many around the world to be a major hub of technological pioneering as well as the primary colocation, hosting and interconnection facility in the region. Located at the crossroads of telecommunications in Seattle, the Westin Building affords neutral interconnection points to Asian, Canadian, European and American network service providers, carriers, and Internet service providers.

Bring the world back a our secure low risk of disaster environments instead of placing your expensive equipment on the risk line.

Connections from carriers and providers here can be x-connected back to NOR and 6101' secure facilities across MWTN managed facilities at this location.

Space Products:

Half and 1/4 cabinets
Conduit and Inner-duct

Power Products:

AC power - UPS backed
20 and 30 amp breakers
208V 1-phase, 208V 3-phase, and 480V DC power
20-100 amp breakers


NOC
Our 24x7 Network Operations Center (NOC) staff provides on-site datacenter security and monitoring. The NOC helps to identify potential issues and provide resolution before problems occur.
The NOC Staff Monitors
The multiple cross-connects between our data centers: if any multi-gigabit connection becomes unavailable, traffic automatically re-routes to the remaining connections.