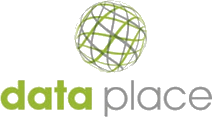 Data Place: Arnhem Data Center
Facility Details
Tivolilaan 251, 6824 BV Arnhem, Netherlands
6135 Sqft
colocation space
Not Available
total power
60.28mi
to the nearest airport
Data Place: Arnhem Data Center
Data Place Arnhem Data Center is located at Tivolilaan 251, 6824 BV Arnhem, Netherlands. The data center is 10763 sqft. There is a total of 6135 sqft in raised floor space for colocation. No power information has been offered for this location. We found 34 data center locations within 50 miles of this facility. Certifications for this location include ISAE-3402, ISO 27001, ISO 50001, ISO 90001, ISO 14001.
---
Dataplace Arnhem is a carrier-neutral, energy-efficient Tier III data center which is configured for full redundancy and which meets the highest availability and security requirements. Dataplace Arnhem became part of Dataplace in 2017, it has a track record of 100% uptime stretching back more than 20 years. As our services are targeted mainly at businesses and organizations in the east of the Netherlands as well as Germany, the data center has an easily accessible location at Tivolilaan 251 in Arnhem. Easily reachable from the motorway and with ample free parking around the data center.
The data center is fully configured for maximum ease of installation and maintenance of your IT infrastructure. There is a car park close to the building with sufficient free parking at all times, enabling you to carry out maintenance on your servers whenever it suits you. A goods entrance is available which you can use free of charge to load and unload your equipment. In addition, our internal lift can be used to move your equipment to the 1st floor without difficulty. The entire premises are barrier-free and without thresholds, and trolleys are provided for moving your equipment and tools with ease. A dedicated customer area is also provided for you to work in, and there is a meeting room which can be booked quickly and easily online.
Tier III
Tier III data center configured for full redundancy and meets the highest availability and security requirements
Carrier Neutral
Multiple carriers available to provide fast one-stop connections to Internet Exchanges and Cloud platforms
Security
The site is secured with fencing and access is provided via a turnstile and sliding gate; an intrusion and access control system with CCTV surveillance provides overall on-site security
Fire Prevention
Fitted with a redundant Very Early Smoke Detection Alarms (VESDA) system which detects dust and soot particles