Equinix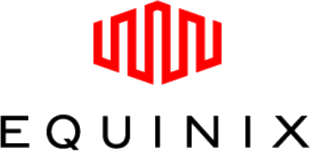 Equinix, Inc. connects the world's leading businesses to their customers, employees, and partners inside the most interconnected data centers. In 50+ markets across five continents, Equinix is where companies come together to realize new opportunities and accelerate their business, IT and cloud strategies. In a digital economy where enterprise business models are increasingly interdependent, interconnection is essential to success. Equinix operates the only global interconnection platform, sparking new opportunities that are only possible when companies come together.
At Equinix, we believe in the power of interconnection. The rise of digital business is inspiring innovative commerce and collaboration models and whole new ways of competing. Interconnection makes it all happen. It puts everything within reach.
Choose Equinix with confidence, knowing you are choosing the global interconnection leader. We are strategically positioned with 200 industry-leading data centers, bringing together market leaders and innovators on a single, global interconnection platform to help you create your digital future. With Equinix, your opportunities are endless.
Cloud Infrastructure
Equinix has 200+ data center locations and the solutions to help your cloud services meet the most exacting performance requirements in the most efficient way.
WAN Optimization
Equinix gives you the interconnections and connectivity solutions you need to develop future-proof, next-generation corporate networks and WANs.
Applications and Content Acceleration
Accelerate and scale your content and application delivery with Equinix Performance Hub™ solutions and Equinix Cloud Exchange Fabric™ in our global IBX® data centers.
Disaster Recovery
Equinix provides the interconnection to protect your business during a crisis or expedite its recovery in the aftermath.