Digital Realty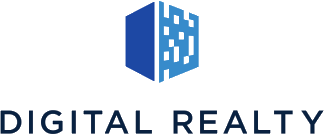 Digital Realty Trust Inc. is the world's largest wholesale data center provider. The Company is focused on providing Turn-Key Datacenters and custom data center solutions for domestic and international customers across a variety of industry verticals including financial services, information technology and internet enterprises. Digital Realty Trust has over 101 properties that contain applications and operations critical to the day-to-day operations of technology industry customers and corporate enterprise datacenter customers. Comprising approximately 16.7 million rentable square feet, including 2.1 million square feet of space held for redevelopment as of August 30, 2010. Digital Realty Trust's portfolio is in 27 markets throughout North America, Europe, and the Pacific Rim.
Show More
Connected Campuses
Private cloud compute and storage capabilities on a large scale in key metro markets.
High-Density Data Centers
Support your high-value performance-sensitive applications.
Multi-Cloud Interconnection
Support your hybrid infrastructure and reduce the complexity of hybrid cloud.
Full Range of Solutions
From move-in ready to fully customizable data center solutions.