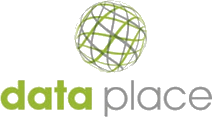 Data Place: Brabant Data Center
Facility Details
Koningin Wilhelminaweg 471, 3737 BE Groenekan, Netherlands
5381 Sqft
colocation space
Not Available
total power
90.73mi
to the nearest airport
Data Place: Brabant Data Center
Data Place Brabant Data Center is located at Koningin Wilhelminaweg 471, 3737 BE Groenekan, Netherlands. The data center is 10064 sqft. There is a total of 5381 sqft in raised floor space for colocation. No power information has been offered for this location. We found 65 data center locations within 50 miles of this facility. Certifications for this location include ISO 27001.
---
Dataplace Brabant is a carrier-neutral, energy-efficient Tier III data center which is configured for full redundancy and which meets the highest availability and security requirements. Dataplace Brabant became part of Dataplace 2018, but has been operational since 2011. As our services are targeted mainly at businesses and organizations centered in the Central Brabant region, the data center has an easily accessible location at the Haven Zeven industrial estate in Waalwijk. Easily reachable from the A59 motorway, exit 37.
The data center is fully configured for easy installation and maintenance of your IT infrastructure. There is ample free parking around the building, enabling you to carry out maintenance on your servers whenever it suits you. A loading bay is provided for you to load and unload bulky or large quantities of equipment. A lift is also available and trolleys are provided for moving your equipment and tools with ease. You can additionally make use of our boardroom on the first floor. You can book the meeting room to hold meetings and/or use it as workspace.
Tier III
Tier III data center configured for full redundancy and meets the highest availability and security requirements
Carrier Neutral
Multiple carriers available to provide fast one-stop connections to Internet Exchanges and Cloud platforms
Security
The site is secured with robust fencing, 24/7 CCTV camera surveillance and data center access authenticated by biometric authentication
Fire Prevention
Fitted with a redundant Very Early Smoke Detection Alarms (VESDA) system which detects dust and soot particles