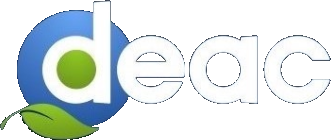 DEAC European Data Center Operator: Riga Data Center
Facility Details
Čuibes iela 17, Latgales priekšpilsēta, Rīga, Latvija
56.0 Sqft
colocation space
13mi
to the nearest airport
DEAC European Data Center Operator: Riga Data Center
DEAC European Data Center Operator Riga Data Center is located at Čuibes iela 17, Latgales priekšpilsēta, Rīga, Latvija. The data center is 149.0 sqft. There is a total of 56.0 sqft in raised floor space for colocation. It has access to 2.0 MW of power. We found 0 data center locations within 50 miles of this facility. Certifications for this location include PCI-DSS, ISO 27001, ISO 22301, ISO 50001.
---
Datacenter Riga is designed in accordance with the highest security standards and data center infrastructure and guarantees an internationally secure and stable connection with invariably high speed. The data center was built in compliance with the highest safety standards. It is equipped with double floors that are 600mm thick and can withstand heavy loads; crosspieces between the floors can support loads as heavy as 2,500 kg/m2. Several independent electric lines supply power to ensure continuous data flow and system operation. Datacenter Riga's power and cooling systems are redundant and every site provides uninterruptible power supply (UPS) systems.
Uninterrupted power supply - Several SDMO diesel generators and APC Symmetra MW UPS systems in the data center guarantee uninterrupted power supply.
Doubled climate control system - The equipment of the data center runs without interruption thanks to Emerson
Network Power – a doubled climate control system with powerful equipment. The climate control system maintains an optimal temperature for data, and it is configured independently from the other equipment.