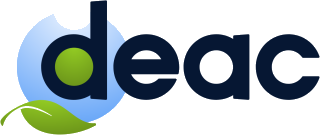 DEAC European Data Center Operator: Vilnius Data Center (DATA INN)
Facility Details
J. Tiškevičiaus g. 72, Vilnius, Lithuania
Not Available
colocation space
Not Available
total power
mi
to the nearest airport
DEAC European Data Center Operator: Vilnius Data Center (DATA INN)
DEAC European Data Center Operator Vilnius Data Center (DATA INN) is located at J. Tiškevičiaus g. 72, Vilnius, Lithuania. The gross building size for this location has not been provided. The gross colocation space is not available for this data center. No power information has been offered for this location. We found 2 data center locations within 50 miles of this facility. No certifications are specified for this location.
---
Reliability
Tier III certificate is proof that the equipment ensures that data center will be functional at least 99.982 per cent of the time.
DATA INN can operate about 20.4 hours longer than Tier II data centers popular in the region and even 27.2 hours longer than Tier I data centers.
Effectiveness
DATA INN power usage effectiveness (PUE) is as low as 1.3. It is far ahead of the world's data centers' average of 1.7.
Highly efficient use of energy is ensured by innovative Munters Oasis Indirect Evaporative Cooling system, which:
uses ambient air and additional adiabatic cooling system;
ensures low energy consumption and low emissions of carbon dioxide;
allows saving up to 80 per cent of annual expenses of the data center, reducing energy consumption by 83 per cent and about 25 per cent of expenses for mechanical cooling, switching and generation.
A Team of Professionals
The employees of the company have more than 20 years of experience in the field of data center management. The team at Data Logistics Center provides maintenance to own data centers and those of other companies.
Powered by Froala Editor