HopOne Internet Corp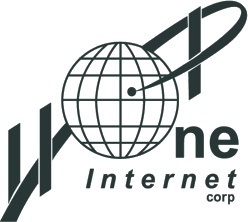 Our Internet Corporation operates a state-of-the-art, legacy-free, high performance national commercial transit IP backbone – we provide 100% uptime and top performance guaranteed per its industry-leading SLA. We also operate multiple wholly-owned SSAE-16 SOC-1 Type II Audited & Certified data centers located throughout the U.S. You can rest assured of being in safe hands, as the world's highest standards are employed throughout: HopOne services, data centers, and IP backbone operations are ISO 9001:2008 certified and registered.
We are a privately held company which has always been and remains profitable and cash flow positive, ever since its inception in 1999. It has no liabilities such as debts, outside investment, or equipment leases. We are a fully self-sufficient, fiscally responsible and strong organization.
Our network is a truly national reach - spanning from New York through Virginia, Illinois and on to California and the state of Washington is entirely Cisco advanced router based and uses the latest equipment in a fully redundant, fully meshed network design. Optimal routing of packets is assured through intelligent human and proprietary technology assisted deployment of BGP
A Partnership Approach to Managed Services
We manage services tailored to fit your needs - not ours.
Hybrid Cloud Combining Performance with Infinite Flexibility
Our IP transit fits your business demands with high capacity bandwidth and highest Industry standards and uptime, and the most efficient, lowest latency of routing of packets to a worldwide user.
World-Class Colocation, Carrier Neutral Data Centers
A managed IaaS solution may mean offloading specific IT operations or relying on us to manage your data networks, security, equipment, databases, applications, storage and other systems.