OVH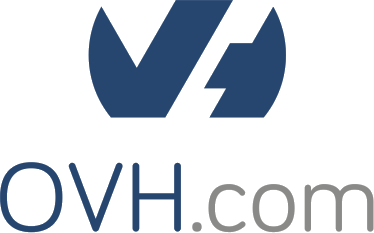 Founded in 1999, we are a global hyper-scale cloud provider, with 27 datacenters on 4 continents, all connected via its very own 15 Tbps dark fibre network. We provide its 1.3 million worldwide customers with simple yet powerful products and services revolving around three areas: Web (Domains, Web Hosting, Exchange), Dedicated (Servers) and Cloud (Public and Private Cloud, VDI, VPS). Our key philosophy is that technology must serve a business need and they continue to be strongly committed to respecting the individual, freedom and providing equal access to new technology.
VPS
A virtual private server (VPS) is the most accessible and affordable solution for hosting light-weight websites or applications on a scalable, quickly available server.
Dedicated Servers
Our series of dedicated servers include a wide range of configurations that will guarantee the best performance for your applications and databases.
Public Cloud
The Public Cloud solution allows you to manage a full, scalable infrastructure (server, storage and network). It is the ideal solution for e-commerce websites or applications with variable loads.
Private Cloud
With the OVH Private Cloud, you get the highest level of guarantee and OVH certification, while enjoying a flexible and automated cloud.