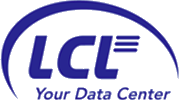 LCL: Aalst Data Center
Facility Details
Industrielaan 3A, 9320 Aalst, Belgium
Not Available
colocation space
Not Available
total power
198.22mi
to the nearest airport
LCL: Aalst Data Center
LCL Aalst Data Center is located at Industrielaan 3A, 9320 Aalst, Belgium. The gross building size for this location has not been provided. The gross colocation space is not available for this data center. No power information has been offered for this location. We found 24 data center locations within 50 miles of this facility. Certifications for this location include ISAE-3402, ISO 27001, ISO 14001.
---
We are 3 state of the art data centers in Belgium. Our data centers are located at a safe distance from each other in Diegem, Antwerp and Aalst. The ideal solution to ensure your business continuity is to spread your data across multiple data centers. If one location is affected by a disaster, the other data center is at a safe distance to apply easy backup and disaster recovery. The speed of data transfer between the three data centers is also lightning fast.
Just like the other data center, this is also neutral in Aalst. You choose yourself with which telecom operator you connect. If you come from West or East Flanders, this data center is ideally located to save you some mileage. Moreover, a Tier 3 data center is unique in this region.
99% Uptime
With a minimum availability of 99.98% - Tier 3 level - downtime is kept to a minimum. Redundant systems take over in case of problems. In this way, your services are always available.
We Grow With You
We continually invest in the expansion of our data centers. You, too, can grow flexibly.