The advances in cloud computing have brought many benefits including substantial growth of data and higher levels of elasticity and flexibility. 
As such, it's not a huge surprise that many organizations are currently utilizing cloud services in some way or another. 
In fact, according to Gartner, it's believed that the revenue from the public cloud will grow more than 20% this year with system infrastructure for the cloud growing more than 35%.
Read this article to understand how to find the right balance between cloud computing and on-site services.
The Need for Balance
While the cloud has many benefits for business, it is crucial for each organization to determine the right balance between the cloud and on-site IT services. 
I won't lie to you:
There are some companies that are finding the cloud to be an effective solution while others may be running into problems with data risk, increasing costs, or even breaking regulations such as GDPR legislation.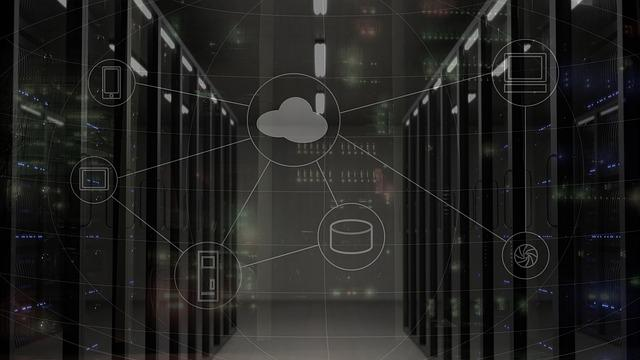 Having a balanced infrastructure is important for any business. A hybrid option is best for getting both the advantages of the public cloud and the advantages of on-site technology.
Understanding Which Data is Stored Where
We've mentioned the many benefits of the cloud, but it's also important to be aware and vigilant about which data you have and where it is stored. 
When cold data is stored in the cloud for a long period of time, it can result in expensive invoices. In most cases, you are paying based on the capacity of storage. 
Now:
When that number moves north, the cost also increases. Cloud storage that began as being extremely cost-effective can balloon as more data is stored each month. 
Thankfully, when you take the initiative to remove older data that is no longer needed on the cloud, you can drop your monthly invoices at the same time. 
You may need to continue to store the information for a certain amount of time for compliance, backup, and data mining reasons. However, this can be done on on-site hardware which gives you more open space on the cloud.
Data Threats in Cloud Services
The truth is that there are a few different data risks when a business chooses to use public cloud computing. 
Check this out:
While erasure coding is available on the cloud, which protects your data by breaking it up and storing it in various files at different locations, it is a technique that is still limited. 
This option is best for safeguarding information in the case of a hardware failure or disaster at your physical facility. 
Unfortunately, the cloud doesn't have all of the features needed to prevent ransomware, human error, malware, malicious attacks, or software corruption.
Read on to discover what to do with sensitive information.
What to Do with Highly Sensitive Information
In the case of sensitive data, the cloud may not be the most suitable option. Your organization will need to determine which data should be stored where. 
The cloud is a fantastic option in terms of flexibility but having a solution on-site for cold data or data that needs exceptional protection is also important. 
The bottomline?
What's great about this is that even data that has moved can include links on-site while residing on the cloud to make access straightforward.
The Security You Need
Many organizations prioritize security and having your most critical information on-site will give you peace of mind and a higher level of control. 
You can find solutions that are more comprehensive such as implementing file fingerprinting, ransomware protection, and audit integrity. 
Now:
For companies like call centers, government agencies, and law enforcement, this is a must. However, it is also a useful option for other companies as ransomware attacks continue to make the news headlines.
Conclusion: Balance That Works
With the right balance, you get all of the advantages of both types of storage. You can enjoy the security, flexibility, freedom, and control that you might need. 
Sure, some people argue the merits of cloud storage versus on-site storage, but the best option is to incorporate both in a manner where they provide what they do best.