There is no doubt that most miners start their operations from home, and when they become more profitable, they move their miners to colocation centers or mining farms. 
But the main question is: is it a bad idea to run Bitmain Antminers at home? We need to first to understand how to set up Bitcoin mining and how to get started Bitcoin mining.
In this article, we first look at what a Bitmain Antminer is and the history of Bitmain technologies. . Then we consider their power requirements, the pros, and cons of bitcoin mining at home. 
As you are about to see, whether or not you do bitcoin mining at home depends on your location, the miner you are using, the size of your home and whether or not you have the funds to install a VOC filter.
But first, let us answer the question: what is Bitmain Antminer?
What is a Bitmain Antiminers and Where Are They Manufactured?
To understand how to get started bitcoin mining, you need to know about Antminers. 
Bitmain Antminers are mining hardware created by the Chinese company Bitmain. Bitmain was founded by Micree Zhan and Jihan Wu in 2013. 
Micree Zhan is a chip design expert, who together with Jihan launched Bitmain with the goal of focusing on mining as a way to make money. The Bitmain team soon became one of the world's leading Bitcoin miners.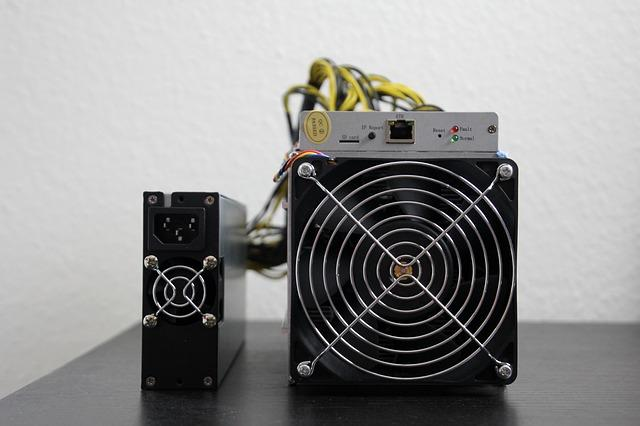 Look:
Bitmain first created the Antminer in 2013, a product which has helped many companies to dominate the new hyper-competitive mining industry. Presently, Bitmain Antminers are responsible for around 70% of all Bitcoin mining. 
Antminers are simply Bitcoin mining hardware. They are considered to be the most powerful mining hardware in the world. There are Antminers for different cryptocurrencies, such as Bitcoin, Litecoin, ZEC, and Etherium. 
Antminers do not charge a Bitcoin mining fee for Pay Per Last N Shares (PPLNS). However, they hold on to every transaction fee on the block.
How much power do they need?
Antminers consume a lot of power, and this consumption is one of the main factors that affect mining ROIs. 
Antminer S9 for Mining Bitcoin
The latest Antminer is the Bitmain Antminer S9 and uses around 1,375W. With this in mind, it is clear that running the S9 will cost you between 15 and 30 cents every hour. 
This figure may be higher or lower based on the electricity costs in your area.
The S9 operates without the need for a separate host computer. To operate the S9, you need a power supply specifically the APW5/APW3, that is sold separately. 
S9s has an efficacy, power consumption and hashrate of 098 J/GH±7%, 1323W±7%, and 13.5TH/s±7% respectively.
At the moment, the Antminer has an output of 14TH/s, making it the most powerful Bitcoin mining hardware on the planet.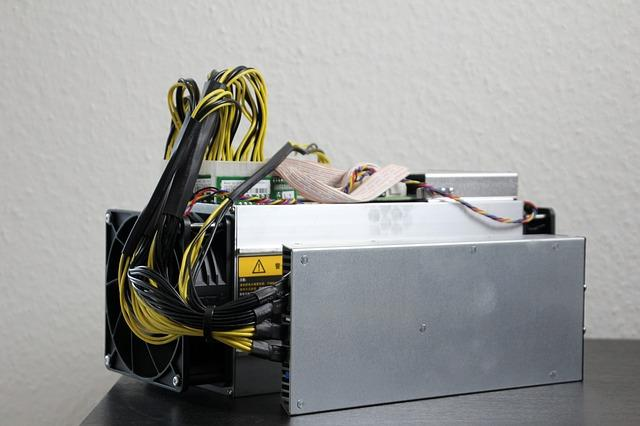 So what does this mean?
Based on its technical specifications, the S9 will have the capacity to mine 0.03600399 Bitcoin per month. This figure does not factor in the cost of hardware, power, pool fees and others. 
If you run the Antminer for a month, expect to get a profit of 0.02138775 Bitcoin, which is equivalent to $178.78. However, this profit depends on the cost of electricity, which in this instance is assumed to be $0.1 per kWh. 
Antminer E3 for Mining Ether
The Antminer E3 is the first ASIC miner from Bitmain that can mine Ethereum and other cryptocurrencies based on the Ethash/Dagger-Hashimoto algorithm. 
The E3 can deliver a hashrate 180 MH/s at 800W, it will cost $800 once Bitmain starts shipping pre-booked E3s between 16th and 31st July 2018. 
Just to give you some perspective on the E3's power: an overclocked NVIDIA GeForce GT 1080 Ti can get around 35MH/s mining Ethereum. 
To match what a single E3 offers, you'd need 5 overclocked 1080s. In other words, an E3 is the equivalent of a regular GPU mining rig in terms of power usage and hashrate, only more compact.
Antminer Z9 Mini for Mining ZCash
The Antminer Z9 has a power of 300W and has a hash rate of 10.0 KH/s. 
The Z9 mines the ZCash cryptocurrency. The Z9 costs $850. The Z9 is the first ever Equihash ASIC miner in the world that allows users to mine BitcoinGold, Komodo, ZCash and others. 
In order to prevent hoarding and allow everyone around the world a chance to get one, Bitmain has set a limit of one miner per user. Bitmain will ship the Z9 from 24th August.
Antminer L3++ for Mining Litecoin
For mining Litecoin, Bitmain offers the Antminer L3++, the most powerful Litecoin miner and Bitmain Antminer L3's successor. It has 580MH/s hashrate and a power consumption of 876W±10%. When running the L3++, a miner can make $178 a month mining Scrypt coin.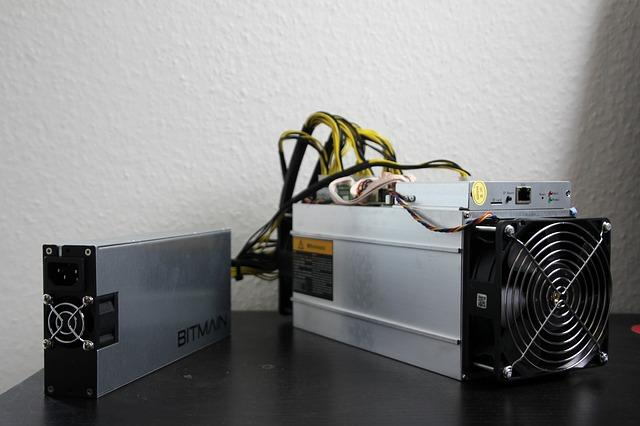 To operate the hashing board, one needs the ATX PSU with at least 9 six-pin PCI-E connectors. In areas where the electricity tariff is above $1 per KWH, operating the L3 is not profitable. 
The L3 currently costs $556. It's power efficiency is 1.6 J/MH. The L3++ is as loud as a vacuum, and therefore, not ideal for desktop use.
Dashcoin D3 for Mining Dashcoin
The Dashcoin miner is used for mining Dash. It's ASIC chip is especially designed for mining Dashcoin. At the moment, the Dashcoin miner is the most powerful Dash ASIC miner. 
At a power consumption of 1200W, the D3 has a hashrate of 15 GH/s. It has an efficiency of 1.6J/MH. It is important to use the ATX-PSU with the right power rating and connections so that it works efficiently.
How Much Do Bitmain Antminers Cost When New and Secondhand?
A new S9 costs $974 on Amazon while a used one costs $390 on eBay.
A new T9 costs $1,139.93 on Amazon while a used one costs $735 on eBay.
A new Antminer L3+ costs $679 on Amazon while a used one costs $265 on eBay.
A new Antminer D3 costs $540 on Amazon while a used one costs $279 on eBay.
Bitmain ships the third batch of E3s from 16th July each selling at $1,876.
When the Z9 finally ships from August 24th, it will cost $850.
What are the Benefits of Using Antminers?
While mining using Antminers still remains profitable, its profitability has decreased. The lower mining rewards and rising costs of mining hardware chips make it very difficult to profit instantly. 
Nonetheless, the customer reviews show that Antminers are still the most profitable miners. 
This, however, does not mean that Antminers don't have disadvantages. More on this in a bit.
Due to the reduced profitability of mining cryptocurrency, many miners focus their attention on altcoins. After mining altcoins, they convert the rewards they receive into Bitcoin.
But here's the kicker:
Even though Bitcoin Antminers are receiving lots of competition from companies like DragonMint and Avalon, they are still considered the best in the world. 
The first year of mining normally ends up being a loss on the miner's part.
Running the Antminer S9 from home is safe, bearing in mind that any detectable VOC levels will be immediately cooked off. This is similar to what an electric space heater does. 
If your mining operation grows to the level of a farm, it may generate enough VOCs to warrant filtering. In this case, it is important to use an air duct made up of carpet samples arranged in a zigzag pattern to eliminate most of the noise.
What Are the Main Drawbacks of the Antminers and How Does this Affect Your Profits?
The S9 costs $2,000, which is a lot. If you mine in areas with high electricity tariffs, you will run into a loss.
The Antminer can make you around 0.1248924 Bitcoin, or $104.40 a month based on the above electricity rates. If the Antminer costs you $1,000 during purchase, it will take you approximately 10 months to break even.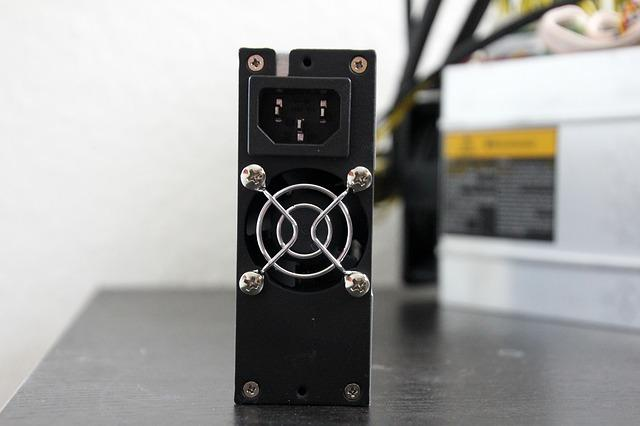 That's not all:
If you live in an area with high electricity costs, you will run into a loss.
The drawback of running the S9 at home is that there is a risk of burning up and pumping smoke within your house. 
Even if you are using the MERV 11 filter, it still would not be enough to protect against the smoke generated by the miners.
It is also not advisable running the S9 at home if there are young children around. Even in minute amounts, exposure to lead can have very negative effects on the development of young children's brains. 
While adults may not be affected as much, lead still harms your brain.
Here's the deal:
Your rig needs to run 24/7, meaning that you have to worry about cooling, electricity and noise.
You also need to install a few mining rigs to increase chances of making a profit. However, this will generate noise, electricity and heat.
You also need to replace hardware. Whenever there is downtime, it correlates with lost money. Imagine if one of your miners crashes while you are at work. You've just lost hours of mining time, which is a loss.
So, should you run the miners from home?
Consider this: 
You might not want to have the miners at home if your area has high electricity tariffs, if there are young children whose mental development may be damaged by lead exposure or if the miners will be surrounded by items that could easily catch fire.
You might consider running the miners from home if you can afford a VOC filter, especially if you plan to expand your operations in future. This will prevent VOC levels from reaching toxic levels. Take this seriously if you want to do bitcoin home mining.
That's not all:
You may run the miners from home if you can afford a humidifier to protect the equipment against damage caused by static electricity when humidity levels are under 20%. 
Running the miners from home is also advisable if the electricity tariffs in your area are affordable.
If you decide to run the miners from home, one thing to watch out for is the humidity. Constantly monitor your relative humidity to ensure that it is above 20%. 
If it is lower than 20%, get a humidifier. You should never allow the air around the miners to get very dry. Also, do not leave items that can burn easily next to the miners to reduce the risk of fire.
Conclusion
In this article, we have looked at the history of the China-based Bitmain company which manufactures the Antminers, different versions of the Antminer and what they do, and their prices when new and second hand.
Having a new and second hand miner can help you get the damaged parts. Remember that the miners are running 24/7 and chances of some parts getting damaged are elevated.
Hopefully you now know how to start Bitcoin mining.
Before you install your mining equipment at home, there are a number of things you need to consider. First, you need to get the right Antminer depending on the cryptocurrency you want to mine.
However:
You may install bitcoin miners at home if you live in an area with low electricity tariffs, if you can afford a humidifier to prevent the air around the miners from getting too try and getting damaged due to static electricity.
Miners also produce a lot of noise and if you have children and you must run the mining operation from home, then consider putting the miners in another room.
If you plan to use the heat generated by the miners to warm your home, make sure you have a VOC filter to protect you and your family from inhaling toxic fumes. Also, do not hang flammable materials next to the miners.
Remember that as your mining operation grows, you will more than likely have to move them to a colocation center to make their management easier than when managing the mining operation from home.