CE Colo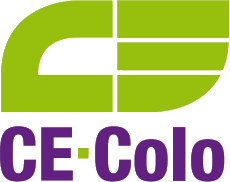 CE Colo Czech sro (hereinafter referred to as CE Colo) was established in 2011 when the SITEL Data Center (SDC) was acquired and renamed. The main data center building was designed in 1999, the construction of the data center was completed by the ceremonial opening of the data center in 2001. CE Colo runs the data center in Prague.

In the data center, provides space for national peering points of the Internet.
Our data center provides a secure and interconnected environment in which customers connect, store and distribute important data, manage their own systems and web content.

Focuses on providing a customer data center and the necessary infrastructure for customer business development.

Our data center provides a secure and redundant environment where customers operate critical applications.
Water Based and DX Based Cooling
Combination of fully-redundant water-based and DX cooling systems. Customers' cabinets (racks) are built in systems of cold and hot aisles which enables us to cool higher density racks up to 20kW.
CCTV Monitoring
Access to the data center is controlled and logged. There are several layers of access. CCTV monitors are placed at all entrances, doors and open spaces.