CyrusOne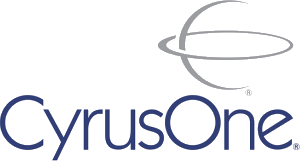 CyrusOne (NASDAQ: CONE) specializes in highly reliable enterprise-class, carrier-neutral data center properties. The company provides mission-critical data center facilities that protect and ensure the continued operation of IT infrastructure for more than 550 customers, including nine of the Fortune 20 and more than 100 of the Fortune 1000 companies. CyrusOne's data center offerings provide the flexibility, reliability, and security that enterprise customers require and are delivered through a tailored, customer service-focused platform designed to foster long-term relationships. CyrusOne's Internet interconnection platform provides robust connectivity options for enterprises, content, and telecommunications companies. CyrusOne is committed to full transparency in communication, management, and service delivery throughout its 25 data centers worldwide.
Speed
We build our data centers faster thanks to a highly optimized supply chain, which enables us to get equipment, generators and building materials faster than the competition.
Scalability
Its data centers are designed to achieve optimal flexibility no matter the scale.