Dedicated Solutions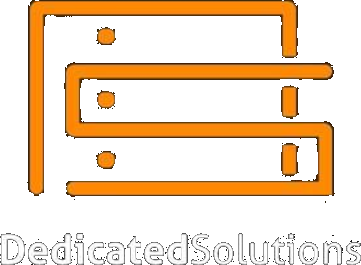 Our goals are clearly defined! We want to deliver the best service to our customers while keeping the costs for our customers as low as possible.
Through the combination of Tier III & Tier IV data center facilities, the ability to offer our customers multiple 10 Gig pipes at each location and only providing the best hardware possible, we can truly offer a 99.9% uptime – guaranteed.
But it is not only the hardware that makes DedicatedSolutions.com a preferred home for dedicated servers, but it is also the humans behind it. Our staff constantly strives to serve you with the best possible support. All our facilities have 24×7 staffing – whether it be network technicians, system administrators or support members.
We have set the bar high for us, but this is what we love and with our team of experts and professionals we are able to make it happen.
The mission for our future is to expand into as many countries as possible with our own operated data centers. This will ensure that our customers can have servers located nearly in every spot in the world – interconnected with each other on fast connections.
Guaranteed Provisioning in 30 Minutes
We will guarantee you that your server will be provisioned and up and running within 30 minutes on all our available servers after billing verification.
Network Uptime Guarantee
Since we have multiple carriers at each data center location, we can guarantee you a 100% uptime on all our network connections!
Data Center Uptime Guarantee
High availability & 100% uptime guaranteed! Your server will be hosted in a Tier III or Tier IV data center based on your choice. All data centers are SSAE16 certified, as well as PCI conform.