EvoSwitch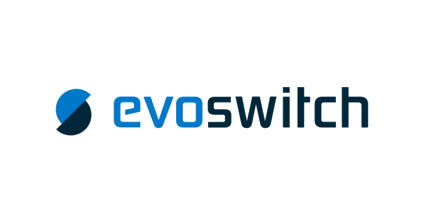 EvoSwitch was founded in 2007 as part of the Ocom Group, Europe's largest privately owned internet services company, and the first carbon and carrier-neutral data center in the Netherlands. Since then we have grown continuously, reflecting the phenomenal year-on-year growth of the Internet in general and our customers in particular. Following through on our carrier-neutral proposition, we have also built up a diverse ecosystem of telecommunications carriers and network service providers that help our customers connect cost-effectively and with confidence.
Growth has been rapid. We began with a single room and now we operate the largest data center facility in the Netherlands. Since 2012 we have also operated a sizeable premium colocation facility near Washington DC, in one of the USA's main global interconnection hubs.
Today, we serve hundreds of customers from all around the world, ranging from hosting providers to multinational enterprises, cloud service providers and public sector institutions. Our customers make us an important and integral part of the daily online experience of millions of people around the world with high peak performances.
Valuable Ecosystems
Build mutually beneficial partnerships with other businesses within our data centers
Personnel Support 24/7
Engineers are on call 24/7 to perform regular and Remote Hands maintenance.