Global Switch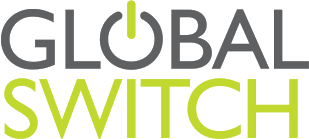 Established in 1998, Global Switch has built a reputation for creating data centers that set new standards in scale, resilience and connectivity.
Today, we own and operate ten data centers centrally located in Tier 1 cities across Europe and Asia-Pacific, offering a total of 300,000 sq m of world class technical space with further developments underway. Our network is home to some of the most forward-thinking public and private organizations of all sizes, who rely on us to house their mission critical IT infrastructure and connect them seamlessly to a diverse choice of telecoms, internet and cloud providers.
Global Switch is the world's highest credit rated data center provider, with investment grade ratings from Fitch, Moody's and Standard and Poor's.
As a business, we are committed to reducing our carbon emissions and impact on the environment, and have invested heavily to champion the latest green thinking. Through innovative design and operation, we are continuing to set the standard for efficient environments and clean energy solutions.
Rich Ecosystem
We have some of the world's leading connectivity and cloud service providers alongside global system integrators and financial services solution specialists
Resiliency
We continually invest in our infrastructure and with our internationally recognized critical environments program we deliver industry-leading reliability giving you reassurance 24x7x365