INAP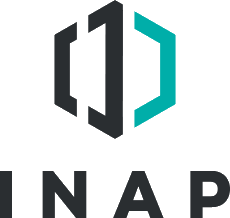 Internap Corporation (NASDAQ: INAP) is a global provider of performance-driven, full-spectrum data center and cloud solutions. Through its portfolio of high-density colocation, managed cloud hosting and powerful network services, INAP partners with its customers, who range from the Fortune 500 to emerging startups, to create secure and scalable IT infrastructure solutions. INAP operates in 53, primarily Tier 3 design data centers in 21 metropolitan markets and has 102 POPs around the world. INAP has over 1 million gross square feet in its portfolio, with approximately 600,000 square feet of sellable data center space.
Show More
High-Performance Network & IP Service
For demanding applications, every millisecond counts. Reduce latency and packet loss with INAP's patented, unparalleled Performance IP® solution.
Solution Flexibility Via Spend Portability
Interchange, a spend portability program, allows you to swap your colocation investment dollar for dollar for an INAP Bare Metal, INAP Private Cloud, or even a different INAP Colocation facility.
High Power Density
More power, less space. Offering up to 20kW+ per cabinet, INAP high-density colocation services ensure you're getting the most of your investment.
Cloud Connectivity & Interconnection
Connect everywhere; connect everyone. With INAP Connectivity Solutions, leverage our 102 PoPs to securely build an on-ramp to the cloud and interconnect within key markets and between data centers.