Otava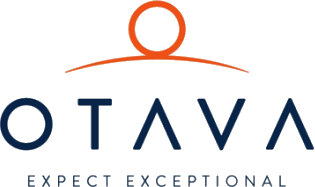 There's only one rule. Clients come first.
Our core values aren't just words we hang on the wall. They inspire how we hire, reward and work day in and day out. Our values are the reason we've become trusted leaders in secure, compliant hybrid cloud solutions—because everyone here lives by the same code: to seek the best answers, partner with integrity and work passionately to achieve extraordinary client results.
25 years of exceptional people, partnership and service.
Launched as Online Technologies Corporation in 1994 as a dial-up internet company, we rapidly evolved into data center hosting and colocation services. Next, we added Disaster Recovery as a Service and HIPAA compliant-cloud services to become the first 100% HIPAA compliant hosting provider in the US.
In 2018, we gained new investment partners in Schurz Communications, a media and telecommunications company based in South Bend, Ind. Later that same year, we acquired the global cloud infrastructure assets of Neverfail.
With every transition and acquisition, we've strengthened and expanded our global footprint as a channel-centric cloud and IT service provider, building a broad portfolio of fully managed IT services championed by our legendary support team.
The only downside to our expanding scope? We outgrew the Online Tech name. So, in 2019, we became Otava. For us, the name "Otava" has two symbolic meanings: First, it can mean to take your note up an octave–to go higher. Or, in Finnish, it refers to one of the largest and brightest constellations in the night sky. Either way, Otava perfectly represents our client promise to expect exceptional; to be bolder, push the envelope further, and continuously raise the bar in cloud services.
Client Focus
We are passionate about the client experience. Together with our partners, we get to know clients better and fight harder for them than anyone else.
Win-Win
We believe the best partnerships are built on a foundation of trust and respect, and the best deals benefit everyone involved–that means it works for us and you.
Great Ideas Prevail
We listen to clients, partners and industry sources and value their insights. Every challenge presents an opportunity to seek even better answers, so we keep our ears and minds open to new ideas.
The Highest Credibility
Two words say it all: integrity and transparency. You can count on us to always say what we'll do and do what we say.