Colocation Buyer's Guide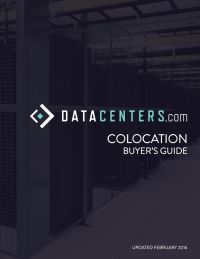 Colocation offers several benefits to businesses, including increased scalability, continuity, security and compliance. When evaluating colocation services, businesses should consider long-term business needs and choose a facility that can support the infrastructure requirements of today and tomorrow.
Is colocation is right for your business? In this buyer's guide we will walk you through the top considerations and questions to ask when selecting colocation markets, providers and data center facilities.