Cloud Hyper-V Migration Case Study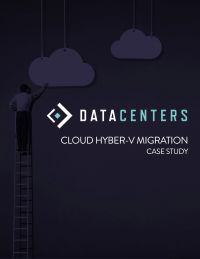 The cost savings in the new Hyper-V environment were significant enough to invest in a disaster recovery solution utilizing native Hyper-V tools. This solution gave the customer a high-availability solution with replication into a second data center location.
A publishing company needed assistance in migrating virtual machines running in VMware to Microsoft Hyper V. This PDF is the case study for the migration.