Security Compliance Testing Migration Case Study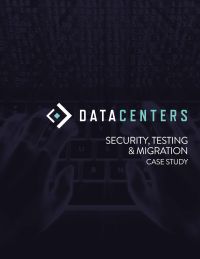 One of the world's largest providers of human resource management solutions with more than 66,000 employees in 500 offices in more than 120 countries. The client operated more than 100 servers utilizing Windows and Linux environments.
Large 340B and GPO program management solution providers for America's hospitals and health centers. Supports hundreds of health centers,hospitals and managed care programs and providers in the U.S.