phoenixNAP: Empowering SaaS Providers with a Secure Cloud Architecture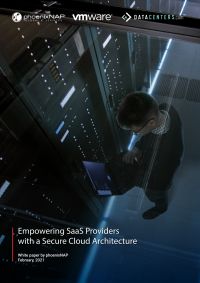 Learn how SaaS providers can enchance their infrastructure security.
This white paper will help SaaS providers learn: What the common SaaS security concerns are and what it takes to ensure data security. How SaaS providers can meet the demands for performance and security using a scalable infrastructure. How to easily deploy a secure cloud-based architecture that offers multi-layered data protection. What the key features of phoenixNAP's Data Security Cloud are and how it helps SaaS providers meet their security and compliance goals.