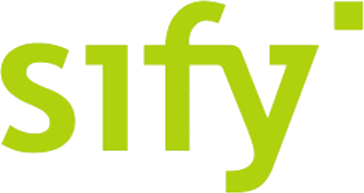 SIfy Technologies Limited: Electric City Bangalore Data Center
Facility Details
Cyber Park, Electronics City Phase 1, Electronic City Phase-1, Bengaluru, Karnataka, India
11000 Sqft
colocation space
24.86mi
to the nearest airport
SIfy Technologies Limited: Electric City Bangalore Data Center
SIfy Technologies Limited Electric City Bangalore Data Center is located at Cyber Park, Electronics City Phase 1, Electronic City Phase-1, Bengaluru, Karnataka, India. The data center is 45000 sqft. There is a total of 11000 sqft in raised floor space for colocation. It has access to 4 MW of power. We found 3 data center locations within 50 miles of this facility. Certifications for this location include ISO 27001, ISO 90001.
---
Sify has been a pioneer in India since its first data center, which was built in Chennai in the year 2000. It began with 7,300 sq. ft. of white space and since then it has expanded to become one of the largest Indian data center and colocation space providers. Today, Sify has combined white space of 585,000 sq. ft. spread across its six data centers, located in major cities Chennai, Bangalore, Mumbai and Noida.
Sify data centers have distinguishing features that help you stay ahead of the competition. The Chennai data center provides the largest space of 100,000 sq. ft. and has highly robust operational services. Bangalore has one of the most high-tech data centers in the country. Noida and Rabale data centers provide Z level infrastructure security which is unmatched by most of the competition. Noida data center is amongst the few green data centers available in India.
Sify data centers are built on 4th generation SDA (Sify Data center Architecture) and operate on an ITIL-based service delivery framework. These data centers have highly scalable IT infrastructure, mature operational processes, strong vendor relationships, and provide low-cost IT support functions. All Sify data centers follow professional standards of ISO 9001 for quality, ISO 27001 for information security, and ISO 20000 for service delivery.
Fire Protection
Addressable smoke detectors and Aspirating Smoke Detectors, FM 200 gas based fire suppression system for Data Center
Security
Multi layer access control system, with physical security, access cards, 24*7 for all critical areas, DVR and retention for 90 days