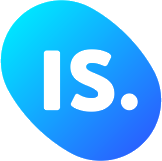 Internet Solutions: Bryanston Data Center
Facility Details
Bryanston, Sandton, Gauteng, 2191, South Africa
Not Available
colocation space
Not Available
total power
mi
to the nearest airport
Internet Solutions: Bryanston Data Center
Internet Solutions Bryanston Data Center is located at Bryanston, Sandton, Gauteng, 2191, South Africa. The gross building size for this location has not been provided. The gross colocation space is not available for this data center. No power information has been offered for this location. We found 8 data center locations within 50 miles of this facility. No certifications are specified for this location.
---
With 1 service provider, Internet Solutions's Internet Solutions - Bryanston is ranked #12 in the Johannesburg market. At a national level, Internet Solutions - Bryanston is operating amongst 62 colocation facilities and is ranked #21 in South Africa.
Colocation
Our data center co-location facility is designed to help you focus on what you do best with the benefits of a secure, high-performing "intelligence center".
Cloud Rack
Our Cloud Rack high-performing "intelligence center" offers fast, reliable access to business applications, and enables cloud, unified communications and collaboration solutions.
Cloud Networking
Structured Cabling service is a data center networking services that allow physical copper or fiber connections between carriers and co-location clients in our data centers.