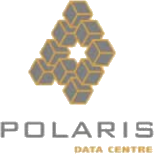 Polaris Data Centre: Brisbane Data Center
Facility Details
11 Mary Mackenroth Ln, Springfield Central QLD 4300, Australia
75261 Sqft
colocation space
mi
to the nearest airport
Polaris Data Centre: Brisbane Data Center
Polaris Data Centre Brisbane Data Center is located at 11 Mary Mackenroth Ln, Springfield Central QLD 4300, Australia. The data center is 150694 sqft. There is a total of 75261 sqft in raised floor space for colocation. It has access to 0.06 MW of power. We found 7 data center locations within 50 miles of this facility. No certifications are specified for this location.
---
Our Tier 3+, concurrently maintainable N+2 design has been reviewed and independently audited in regards to the security and availability requirements of a major banking / financial institution, an Australian State Government, and other multinational organisations. Through carriers including Pipe Networks, AAPT and NextGen, a diverse, cost effective, high-bandwidth carriage solution is available. The key differentiator of the our Data Center is that the facility was purpose designed and built – from the size and shape of the floors, the slab loadings, number of vertical risers, physical security perimeter, bullet resistant glass around security offices, to the size, capacity and truly concurrent maintainable configuration of the core power and cooling infrastructure. Existing building limitations did not influence or limit the design, capacity, scalability and flexibility of the Data Center.
Fire Suppression & Detection
We have four security monitored and alarmed fire escapes and N+1 Inert Gas Fire Suppression system (with capacity to cover entire Data Center floor).
Secure Loading Dock
We have bullet-proof glass to main foyer and vehicle traps (capable of handling a long rigid vehicle) in secure loading bay.
Man Traps
Biometric man-traps on each Data Center floor.