Polaris Data Centre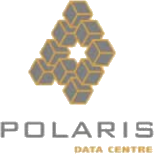 We are widely regarded as Australia's leading, most modern, highly secure, purpose built and designed to Tier 3+ standards data center. Our facility is unique in delivering an N+2, high availability solution that is reinforced with a Service Level Agreement (SLA) assuring a class leading 99.99% availability. The Tier 3+ rating demonstrates a concurrently maintainable, high security, high availability (N+2) facility that is successfully meeting the requirements of our tenants.
Cross Connect
Linked through a diverse dark-fiber network our Data Center is carrier neutral so you have the flexibility to choose the right service provider to meet your business needs.
Fiber to Brisbane
We offer all customers access to a dark fiber service from us to the Brisbane CBD, a geographically diverse fiber network offering full redundancy for your network.