Provision Data Services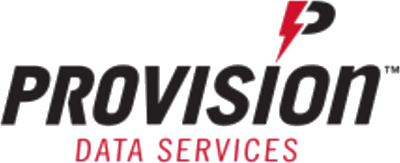 Provision Data Services offers the newest, most advanced offsite data center in the Southwest. With state-of-the-art servers, redundant power supplies and sophisticated security measures. Provision provides colocation and cloud services with Tier 3 reliability, plus managed services, to businesses of every size.
By using Provision's information technology infrastructure, our clients are able to allocate company resources more efficiently. Access the most advanced technology. And better manage the risk of data loss or service outages. With Provision, you'll benefit from advanced security measures, your choice of service providers and carriers, and full client support that includes comprehensive disaster recovery assistance.
Our migration experts make the transition from legacy systems to our data center trouble-free. Provision can combine our colocation and cloud offerings, as well as our professional services, to provide the right data solution for your business.
Reliability
100% uptime guarantee for customer systems
Carrier Neutral
12 telecom providers onsite with primary cross connect facility access to 1,200 additional networks
Favorable Pricing
Our business model allows for flexibility in pricing to meet competitive wholesale and retail pricing demands
Multi-faceted Security
5 levels of facility security including access card, visual authentication, pin code, biometric and video archiving