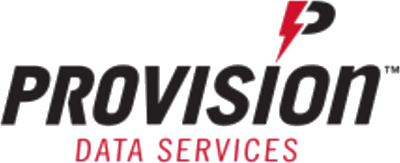 Provision Data Services: 2020 Live Oak St Data Center
Facility Details
2020 Live Oak Street, Dallas, TX, USA
20000 Sqft
colocation space
15.54mi
to the nearest airport
Provision Data Services: 2020 Live Oak St Data Center
Provision Data Services 2020 Live Oak St Data Center is located at 2020 Live Oak Street, Dallas, TX, USA. The data center is 137700 sqft. There is a total of 20000 sqft in raised floor space for colocation. It has access to 2 MW of power. We found 102 data center locations within 50 miles of this facility. No certifications are specified for this location.
---
With state-of-the art servers, redundant power supplies and sophisticated security measures, Provision delivers interconnected solutions to drive and connect your company's IT strategy to relevant networks, services, customers and partners. Our team provides unparalleled data center services, carrier-dense interconnection, and unrivaled expertise to help manage your company's most critical and sensitive information. Our customers benefit from optimal colocation, cloud or managed-hosting solutions developed by our experts in data infrastructure provisioning to meet current and future industry demands.
Provision Data Services now offers Bitcoin, and other cryptocurrency infrastructure mining services. Provision provides the on-site capacity, flexibility, and expertise, to keep mining operations efficient, information secure and technology well-managed.
Favorable Pricing
Our business model allows for flexibility in pricing to meet competitive wholesale and retail pricing demands
Reliability
100% uptime guarantee for customer systems
Multi-faceted Security
5 levels of facility security including access card, visual authentication, pin code, biometric and video archiving
Carrier Neutral
12 telecom providers onsite with primary cross connect facility access to 1,200 additional networks