STACK EMEA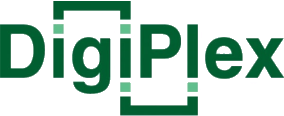 People that make a difference
The way a data centre is run is as important as the technical infrastructure. That's why we ensure our centers are staffed with highly skilled teams working closely together. Our business is built around integrated teams in the Nordics and UK. Our engineering team includes members accredited by the Uptime Institute for Data Centre Design and Operations.
State-of-the-art power and performance
Our data centres are equipped with advanced mechanical and electrical infrastructure systems capable of delivering uninterrupted power supply and cooling services. Every data center is built for concurrent maintainability. All components can be removed from service on a planned basis with no service interruption.
Freedom of connectivity
We are carrier-neutral and provide access to a wide range of local and international network operators. Choose the carrier you want, and we support the connection.
Reaching the Edge
We offer a unique mix of possible Edge deployments in either Oslo, Stockholm and Copenhagen. This enables customers to meet demands on latency or local regulations such as GDPR.
Power and Cooling
Our cooling philosophy incorporates the harvesting of rain water reducing the cost to deliver critical cooling to customer IT infrastructure.
Connecting the Nordic Ecosystem
Our five Nordic sites are home to many of the region's best-known and most interconnected businesses. Through the Platform, companies seeking to connect with counterparts across borders c.