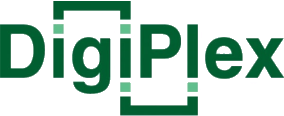 STACK EMEA: Copenhagen Denmark Data Center
Facility Details
Copenhagen Markets, Litauen Alle, Taastrup, Denmark
Not Available
colocation space
232.4mi
to the nearest airport
STACK EMEA: Copenhagen Denmark Data Center
STACK EMEA Copenhagen Denmark Data Center is located at Copenhagen Markets, Litauen Alle, Taastrup, Denmark. The data center is 17222 sqft. The gross colocation space is not available for this data center. It has access to 1.5 MW of power. We found 2 data center locations within 50 miles of this facility. Certifications for this location include ISO 27001, ISO 90001, ISO 14001.
---
This data center is arranged in data halls, offering both standards and tailored IT housing. It is constructed of a heavy concrete frame arranged over three levels with all necessary data center facilities. The site is versatile and customer specific configurations can be incorporated, ranging from contiguous colocation racks, caged areas or an entire data hall, including bespoke security solutions. The infrastructure is designed for 100% concurrent maintainability.

We are centrally located in Copenhagen, approximately 10 minutes drive from Copenhagen's International airport at Kastrup. The site is also close to a metro station for rapid access to the city center. The location has three fiber entries to the building and comprises over 17222 sq ft of white space for retail IT housing within the building. The site provides power from renewable hydro and wind sources in a secure and green location.
Construction
This building built in concrete clad with red brick and with a large glass atrium with staircase areas Master plan caters for conditioned data halls, office, disaster recovery and storage space.
Cooling
Each data hall supported by N+1 redundant downflow DX with CRAC units with free cooling available below 6 degrees. BMS controlled Ilka Mafa chiller units are configured with N+1 redundancy.
Power
Our data center is powered by 100% renewable energy.