Steadfast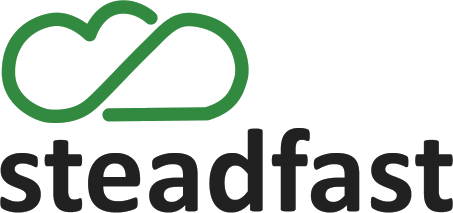 Steadfast empowers companies of all sizes to focus on strengths that drive their business with access to enterprise-level managed IT infrastructure services that ease system design and remove day-to-day maintenance burdens.
Steadfast specializes in flexible cloud environments, infrastructure hosting, and a full suite of reliable managed services and security. Complemented by expert consultation at all stages of design and deployment to maintenance and expansion planning, Steadfast delivers high-quality, cost-effective IT infrastructure solutions, personalized to customer needs.
We Treat You as an Individual
Many vendors provide the same "off the shelf" cloud and managed IT infrastructure services. We stand out with highly customized service to meet your unique needs and specific business challenges.
We are Obsessed with Great Support
When you request our support, you are connected directly to a skilled support technician, working inside our data centers facilities, who can take immediate action.
We Can Help You Control Costs
We custom designs your services (with no added design costs) to meet your individual needs, enabling you to pay for only what need.