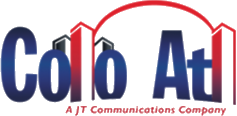 Colo Atl: 55 Marietta Data Center
Facility Details
55 Marietta Street, Atlanta, GA, USA
Not Available
colocation space
8.08mi
to the nearest airport
Colo Atl: 55 Marietta Data Center
Colo Atl 55 Marietta Data Center is located at 55 Marietta Street, Atlanta, GA, USA. The data center is 386000 sqft. The gross colocation space is not available for this data center. It has access to 2 MW of power. We found 48 data center locations within 50 miles of this facility. Certifications for this location include SSAE-16 Type 1.
---
We are the home to The Georgia Technology Center (GTC), a live laboratory for network equipment vendors to highlight their optical and electrical hardware and operating systems, and the Southeast Network Access Point (SNAP), which provides next-generation Internet Exchange (IX) solutions, including SDN peering, testing, collaboration and implementation.
HVAC
We have Five independent 5-Ton HVAC Units are installed, and three independent 20-Ton, five independent 30-Ton, one independent 22-Ton and seven independent 5-Ton HVAC units are installed on 2 floors.
Fire Suppression
Pre-Action/Dry Pipe Sprinkler System on the 5th Floor connected to the base building Fire Alarm System and a FM200 System on the 8th Floor connected to the base building Fire Alarm System.